Type less. Code more.
C/C++ editor with context-based autocompletion reduces the amount of typing you need to do.
Look-Ahead

The editor can execute completions multiple times. Write an entire line of code in just a few keystrokes.

Smart File Open

Mistyped the file name? No problem! Also includes header flipping, find-in-files, support for launching an external compiler.
Features
Header flipping - allows you to switch between .cpp and .h files quickly
Find-in-files - also includes command-line utility for quick find-in-files
Automatic real-time file updates, or "tail" mode
Context-based "intelligence" helps the editor guess ahead and write the code for you using auto-complete.
Look-ahead completion offers more choices after the first completion.
Intelligent file open tries to find the file you are looking for, even if you mistype the name or specify the wrong directory!
Can launch a compiler (not included) and go to next error from the editor via the compile extension, source code included.
Extensibility - the Intelligent Editor allows you to add your own features to itself.
Key mappings - specify your own keyboard shortcuts for editor features.
The usual standard C/C++ editing features: color-coding, automatic indentation, search & replace...
Autocompletion is not limited to C/C++ syntax, so the editor can also function as a C#, Java, VB, Perl, ASP, Python, Ruby, HTML, XML, or JavaScript editor.
Screenshots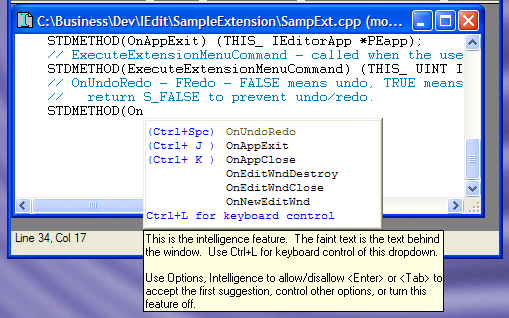 Figure 1: The intelligence feature using code completion attempts to predict what comes next, even if it's a symbol you haven't defined yet.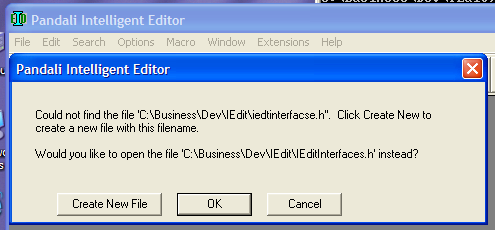 Figure 2: Intelligent file open tries to determine the desired file, even if mistyped or with the wrong directory specified.
For a custom Serbo-Croatian translation of this information, click here (srpsko-hrvatski):
http://science.webhostinggeeks.com/pandali